Somra Online Media library
Somra Online Media library
The SOMRA digital media library is designed to be a place to find many interesting and inspiring videos related to climate change and hacks that can make your lifestyle environmentally friendly.
You can build your knowledge from green hacking videos while also checking material submitted by people of different backgrounds and cultures.
Migration is always associated with many difficulties, including finding a meaningful profession and becoming part of a new community. The main short-term goal of this tool is to help migrants to participate more actively in their new communities and to help tackle local and regional environmental challenges by using their own experience and knowledge gained in the library. In the long term, SOMRA promotes volunteering as a way to expand your network of contacts and gain experience in the "green sector". The experience gained during volunteering will certainly make a positive impression on future employers and will open up many new opportunities.
Migrants, refugees, and asylum seekers participating in the SOMRA project will have access to a library of over 60 videos:
a collection of YouTube green hack videos collected by project partners
Green Hack videos made by partners and provided by MRA and SOMRA focus group members
a documentary film about the SOMRA project
In the pilot phase, migrants will have the opportunity to work on library development by adding their own materials and sharing their own experiences.
YouTube Green Life Hacks
There are many different ways to "go green"; from creating a more energy-efficient home to using natural, non-polluting products, which will help to live a more sustainable life. In the SOMRA media library, you can find YouTube videos on the different aspects of greening and reducing your environmental impact.
Watching movies is a great way to self-study. Selecting videos in the SOMRA digital media library allow you to acquire knowledge, skills, and gain inspiration easily and quickly.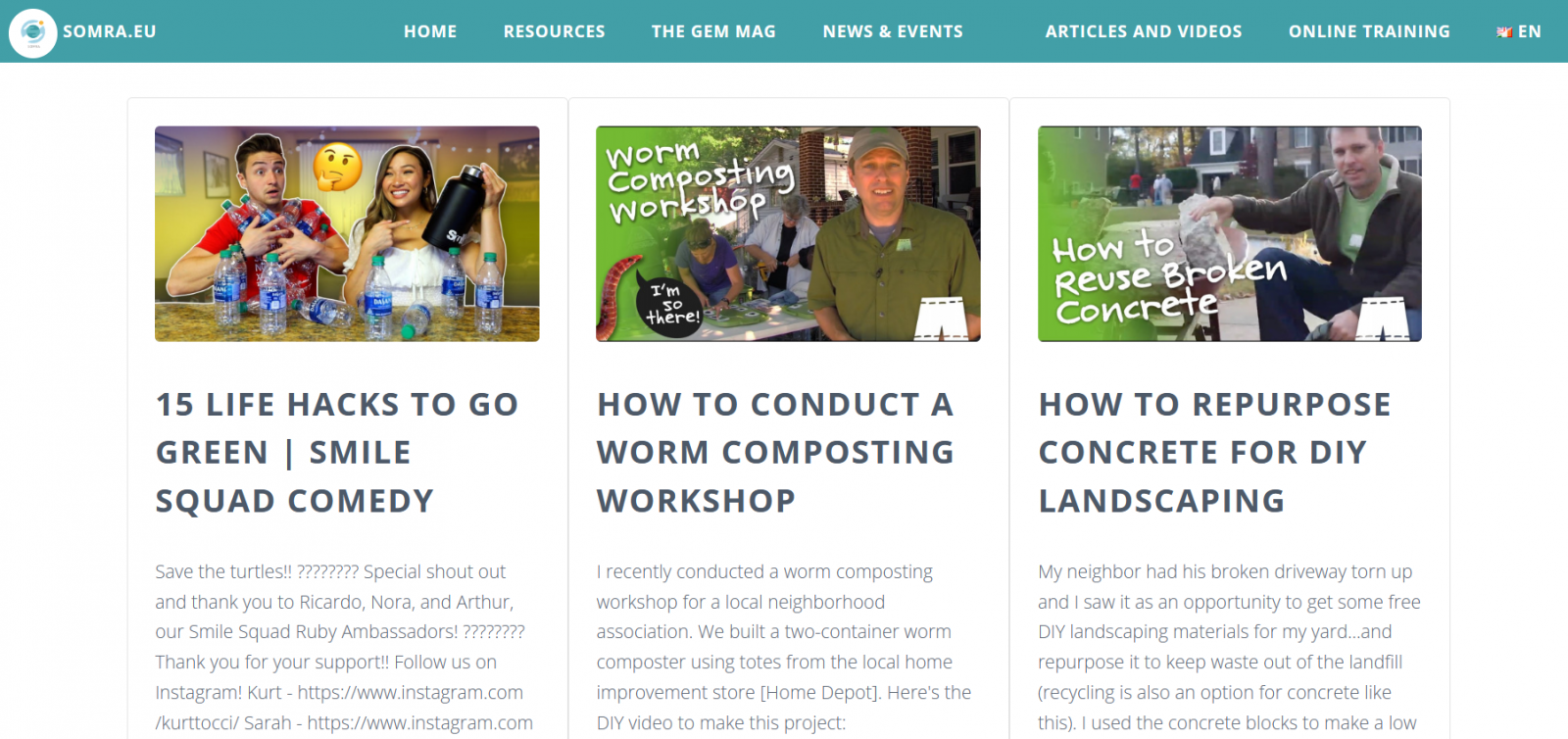 Figure 1: www.somra.eu
Whether you are a sustainability professional or a curious newbie, the SOMRA media library is packed with lots of green tricks to help keep everyone green.
SOMRA aims to raise awareness of ecological solutions. The films focus on helping people to reduce, reuse and recycle.
Are you looking for inspiration? Here's a look at some simple hacks you can try today and love forever.

We hope this will inspire you to spend your day in activities that have a lower carbon footprint.
SOMRA Green hack videos
In this section of the media library, you can find videos that are helpful, informative, and fun - you can get hooked too!
The videos are partly contributed by the MRA, NGO workers and members of SOMRAs focus group as well as ones filmed and edited by the SOMRA project partners.

The short format of videos is both a source of entertainment and education.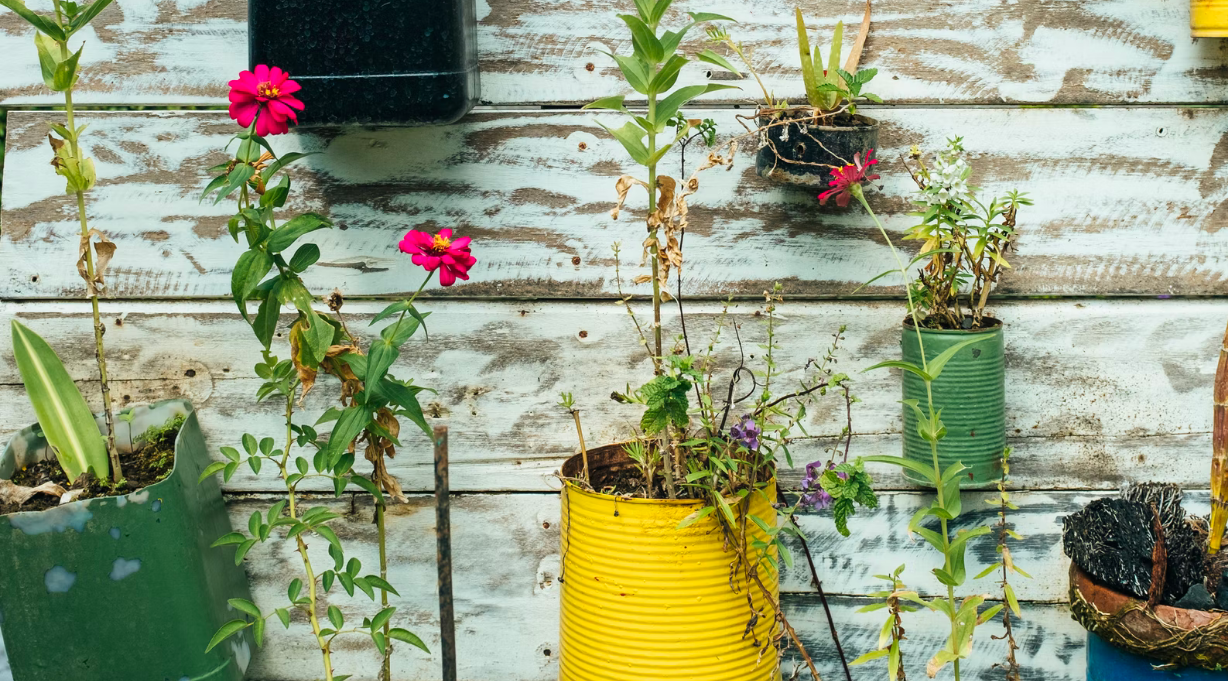 Figure 2: www.unsplash.com
These films are driven by a shared goal and a shared desire to slow down or reverse the effects of climate change.
While you can find sustainability tips in almost every digital space, it seems that educating the public is more effective with content that is easy to view and easy to do.
The SOMRA multimedia library publishes information on sustainable development in its simple green hack videos, making it impossible not to dip your toes into a sustainable lifestyle.
Who knows, maybe this green hack video compilation can start your eco journey?
SOMRA documentary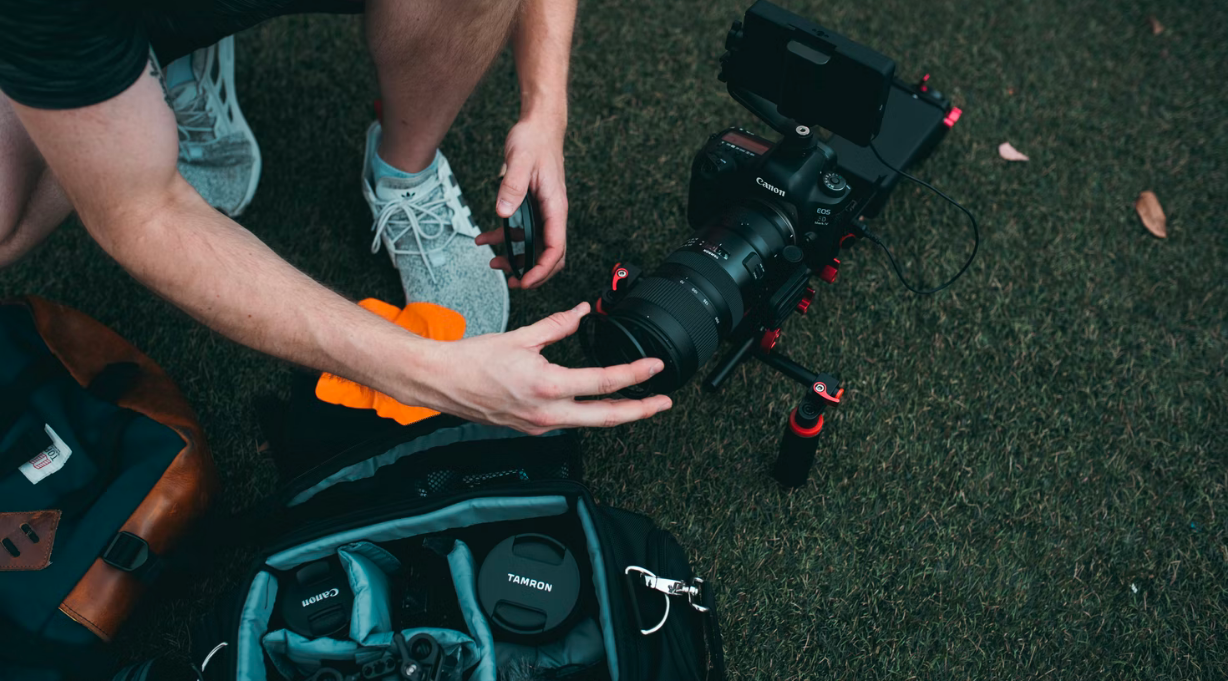 Figure 3: www.unsplash.com

Recording and editing videos with references during the project will help gather examples of best practices and motivate project participants to engage in green practice. The documentary is a compilation of all recorded testimonials of MRA and NGO employees in all partner countries and a summary of all activities from the beginning of the project. At the end of the project, all testimonials and footage will be collected into one documentary and published in the SOMRA digital media library. The SOMRA documentary aims to increase the distribution area and ease of access,to broaden the reach of people who benefit from the project's results.